Here at Billings & Edmonds we are proud of the quality and durability of all our products. However, it is important that each garment is cared for correctly, in order to maintain its appearance and longevity. Therefore, we have devised this garment care guide to help you look after your B&E purchases. This is not meant to replace the specific care instructions found on the label inside each garment, it is just some general advice and practical tips that we hope you will find of use.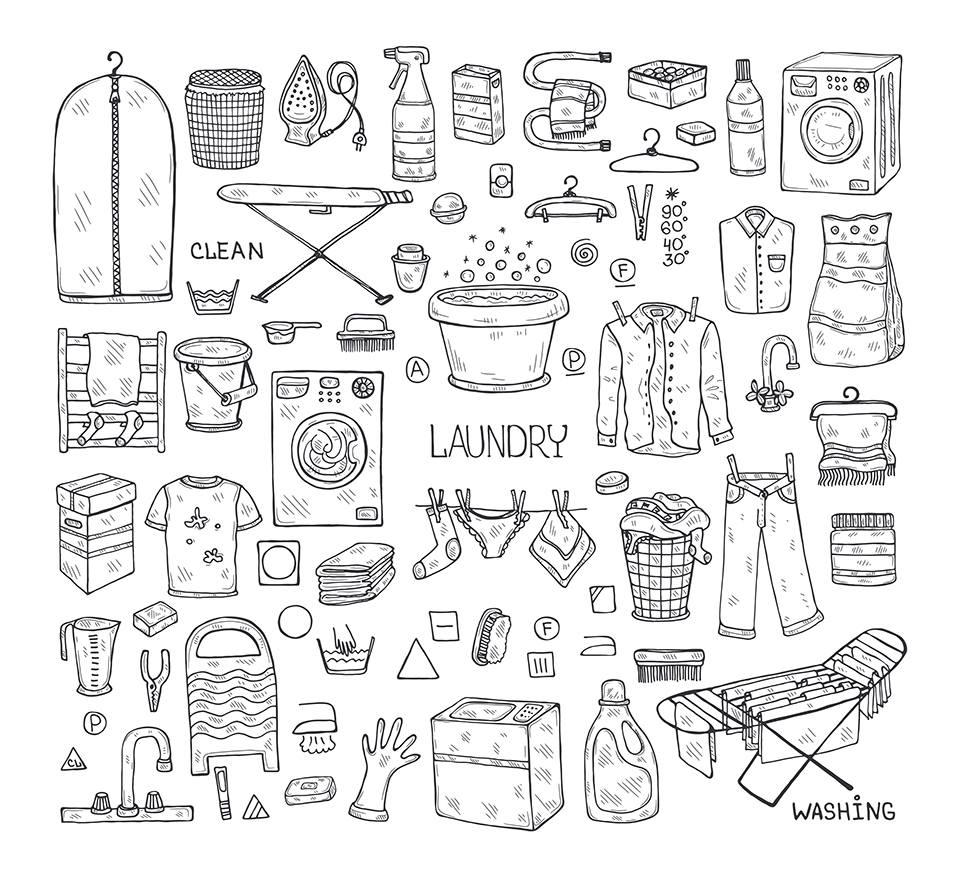 Inside Out

Garments should be washed inside out, especially garments with printing on the outside.

Stay Cool

Wash at low temperatures where possible, shrinkage is commonly caused by overheating in the washing machine or tumble drier, particularly on 100% cotton garments.

No Fabric Conditioner

It is not advisable to use fabric conditioner on most garments, unless expressly suggested on the garment care labels. The use of fabric conditioner can interfere with the 'easy-care' coating applied to many uniform items and weakens yarns and threads making them liable to stretching and pulling.

Dry Naturally

Only tumble dry garments if the garment care label indicates it is safe to do so and always on a low heat setting. It is always best to leave garments to dry naturally.

Keep The Pleats

Never tumble dry a pleated garment as this can reverse the heat-treated pleating process. A pleated garment should always be hung up on a suitable hanger to air dry.

Control The Shine

Most uniform items have been treated to be 'easy-care' and hence do not require ironing. If the garment is suitable to be ironed, please ensure that the iron is set to the correct temperature as too high a heat can cause unsightly shine marks and its best to iron inside out or cover with a damp towel before ironing.

No Ironing

Never iron over any printed or embroidered areas of a garment. Remember that man-made fibres are vulnerable to high heat and can melt or stretch.

Care With Velcro

If a garment has any Velcro fastenings, ensure that these are fastened prior to washing. Velcro is an abrasive material and can cause damage to other items of clothing in the wash.
Knitwear - What is pilling and how to avoid it?
Pilling is where the textile fibres break up on knitwear and form little fuzzy bobbles (bobbling). It happens as a result of daily wear, most noticeably under the arms or around the elbows, and does not necessarily mean that the garment is faulty. Pilling can be caused by a number of factors (a) friction created between the garment and another fabric or object, such as a coat or bag (b) washing the garment at the incorrect temperature or with other fabrics that may rub against it during the wash cycle and (c) tumble drying the garment.
To help prevent pilling:
Wash the garment inside out and follow the care instructions
Do not overload your machine (the less friction the less bobble)
Use a non-biological detergent but do not use fabric conditioner
Do not tumble dry and do not iron
Knitwear – Looking after your knitwear.

Always wash the garment as indicated on the care label.
Always wash the garment inside out and alone or with similar colours.
Only wash garments when you really need to.
For best results, select a non-biological detergent.
For wool-rich garments, use a wool specific detergent and never wash above 30°
Never use fabric conditioner.
Once the garment is washed, shake it to reduce creasing and dry flat.
If the garment can be tumble dried (please check care label), only use the cool setting. If exposed to high temperatures, knitted garments may lose their elasticity.
Do not iron. High temperatures from an iron can cause glazing on the surface of the garment and break down the fibres of the fabric, resulting in holes forming and a shiny appearance.